Other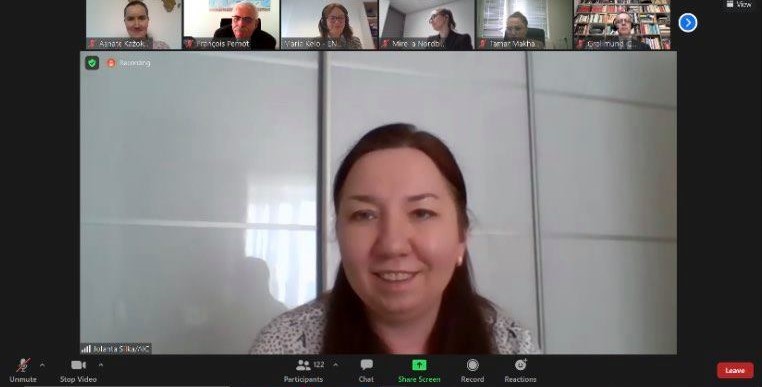 During the General Assembly of the European Association for Quality Assurance in Higher Education (ENQA) on 22nd April 2021 the Head of Quality Agency for Higher Education Jolanta Silka was elected as a Board member of ENQA.
In her election speech Mrs. Silka highlighted that the experience gained in the development of the Latvian national quality assurance agency and overcoming the everyday challenges is valuable and would benefit in creating the political agenda of ENQA and promoting a united higher education quality assurance area. Mrs. Silka expressed her full commitment to the duties in the ENQA board in order to shape the future of the quality assurance.
The head of the QAA UK Douglas Blackstock was elected as the new president of ENQA, Daniela Christina Ghitulica from ARACIS, Romania and Francois Pernot from HCERES, France were elected as the vice-presidents of ENQA.
The General Assembly also approved the financial report for 2020 and reviewed the new model for ENQA agency reviews which has come in force starting from 2021, as well as approved the composition of the Agency Review Committee which is a newly established body within the new model of agency reviews.
ENQA has published a press release about the results of General Assembly and elections – https://www.enqa.eu/news/enqa-elects-new-president-and-board-members/