AIKA is expanding its network of partners with a cooperation partner in Ukraine
Back to news
Other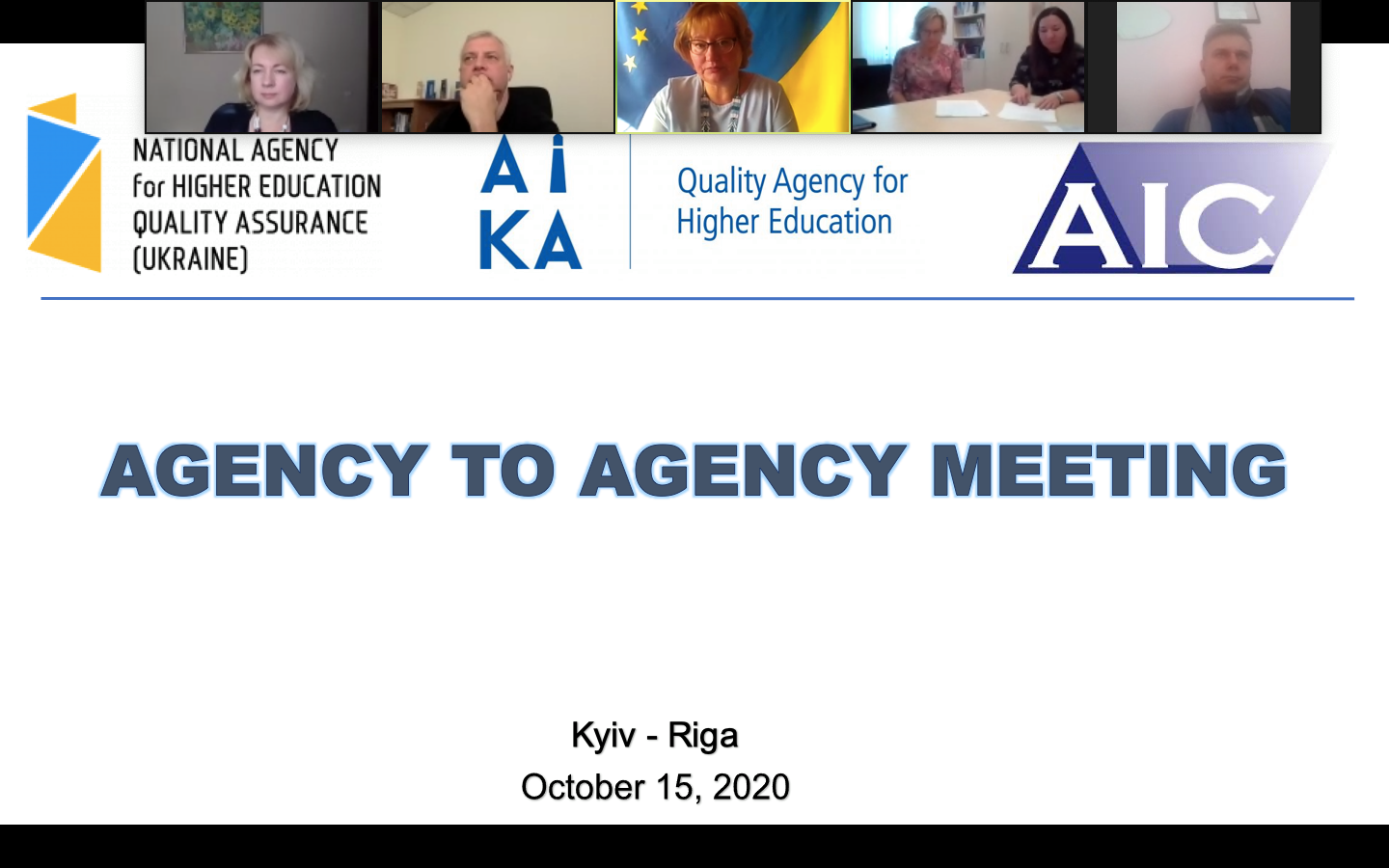 On October 15 an online meeting between the Higher Education Quality Agency (AIKA) of the Academic Information Center (AIC) and the Ukrainian National Agency for Higher Education Quality Assurance (NAQA) took place.
The Ukrainian agency was represented by Serhiy Kvit, Head of NAQA, and Nataliia Stukalo, Vice-Head, while the Latvian agency was represented by Baiba Ramiņa, Chair of the AIC Board, Jolanta Silka, Head of AIKA and Asnate Kažoka, Head of Development and International Cooperation Unit.
The purpose of the meeting was to share the experience of both agencies and to discuss further cooperation opportunities. The representatives of the agencies presented their activities so far and the most topical issues, including experience in dealing with problems caused by the expansion of COVID-19 virus.
As a result of this meeting, both agencies signed a three-year cooperation agreement for organization of joint events, conferences and trainings to share experience on quality assurance and evaluation issues in higher education in Ukraine and Latvia. Within this cooperation, consultations on quality assurance methodological and organizational issues, as well as exchange of experts in quality assurance procedures are also planned.